Drs. Marko Family Chiropractors is a modern facility that provides principled Chiropractic care to every patient.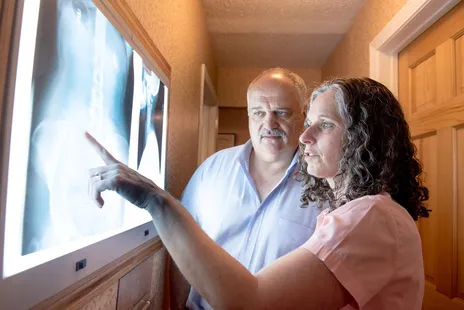 At Drs Marko Family Chiropractors we find misalignments in your spine called Vertebral Subluxations. Through a gentle adjustment we correct these subluxations, restoring normal order to your nervous system. We strive to bring out the best healing capabilities of your body naturally through a non-invasive and completely safe approach that enhances and works with your body's own capabilities.
Our services include a full examination and screening with x-rays taken as needed. Our x-ray equipment is located on the premises.
The full examination will be followed by a specific chiropractic spinal adjustment.